Skip to Main Content
It looks like you're using Internet Explorer 11 or older. This website works best with modern browsers such as the latest versions of Chrome, Firefox, Safari, and Edge. If you continue with this browser, you may see unexpected results.
Business Insights: Essentials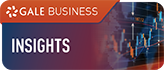 Business Insights: Essentials Resource Guide
Video tutorials
Business Insights: Essentials - Basics
Business Insights: Essentials - Companies
Business Insights: Essentials - Industries
Business Insights: Essentials

Updated regularly, this comprehensive business resource contains detailed company and industry profiles including SWOT reports, market share reports, and financial reports. Access to thousands of company histories and industry essays from Gale's core business collection and deep research coverage with scholarly journals, business news, and more.
Finding Customer Demographics Using Mintel
Use the Mintel database to find marketing information and customer demographics.
Databases for Business
Databases are collections of online information (articles, both scholarly and popular, books, conference proceedings, company information, etc.) organized for easy keyword, subject, author and other types of searching.
These are subscription resources paid for in part by student fees and as such are acceptable resources for college level research.